Advanced Oral Surgery in Land O' Lakes
Oral Surgeons Enhancing Dental Health and Wellness
Patients of Northern Hillsboro or Southern Pasco County can experience state-of-the-art care at our Land O' Lakes, FL, office, located right off State Road 54.
2100 Livingston Rd
Land O Lakes, FL 34639
Fill Out a Patient Form
To Expedite Your Visit
We encourage first-time patients to fill out a patient welcome form prior to coming into our office for their first appointment. You can fill this form out online and send it to our team or print out the form and bring it in to us on the day of your appointment.
Take a Tour
of Our Land O' Lakes Office
Advanced Oral Surgery of Tampa
is fully equipped to handle the oral and maxillofacial surgery needs of patients throughout Land O' Lakes, FL. We are conveniently located on Livingston Road just off Florida State Road 54 and near Collier Parkway. Our office is easily accessible from Land O' Lakes Boulevard (Route 41) and Interstates 275 and 75.
Why Patients Come to
Advanced Oral Surgery of Tampa
Advanced Training and Expertise
Our oral surgeons have more than 10 years of experience and are proud members of numerous organizations, including the American Dental Association, the Florida Dental Association, and the American Association of Oral and Maxillofacial Surgeons.
Personalized Surgical Care
Our oral surgeons genuinely care about each patient. We work with you and your dentist when developing a treatment plan. By coordinating with dentists, our oral surgeons can ensure that we understand each patient's unique health history and receives precisely customized surgical care.
State-of-the-Art Technology
Advanced Oral Surgery of Tampa uses the latest in dental technology for diagnostics, planning, and surgical care. Digital X-rays and a 3-D cone-beam CT scanner help us determine optimal implant placement, for example.
Sedation to Reduce Dental Anxiety
We know visiting an oral surgeon can be stressful, which is why we offer more than just local anesthesia. We have different levels of sedation dentistry, including IV sedation, so you can achieve a fully relaxed state, whether you're getting implants or having wisdom teeth removed.
Insurance & Flexible Financing Options
Access to affordable dental surgery is important to us. That's why our practice will work carefully to maximize your insurance benefits. We also accept flexible dental financing options to fit your budget, including CareCredit®, LendingClub®, and Compassionate Finance™.
Our Oral Surgeons' Affiliations
With National Organizations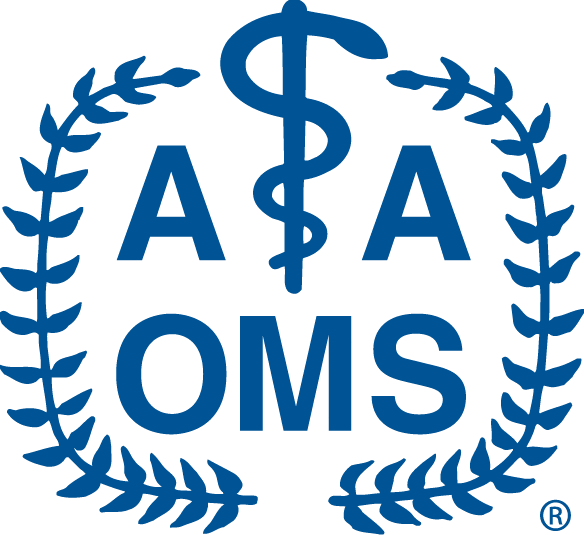 All Services and Procedures
Available at Our Land O' Lakes Office
Biopsy/Pathology
BOTOX Cosmetic® and Fillers
Corrective Jaw Surgery
Frenectomy
Gingivectomy
​New Teeth in One Day
Pre-Prosthetic Surgery
Ridge Augmentation
Sinus Lift
Smile Makeover
Surgically Facilitated Orthodontic Treatment
"The best staff!"
Land O' Lakes Patients Share Their Gratitude
Advanced oral is a PHENOMENAL practice! My daughter had surgery with Dr. Edwards to have an impacted canine tooth exposed, it was a seamless and wonderful experience! We had prior gone to another office for a consult and the professionalism and patient care at advanced was FAR superior!
View on Google
The best staff! Super clean and modern office. They made sure I was comfortable throughout my procedure. I even had to call them for extra pain meds and the doctor was available after hours to call the pharmacy for me and get me what I needed. 10/10 recommend Dr. Blundell !!!
View on Google