Save time during your appointment by downloading and filling out our patient form before you visit our practice.
Welcome to
Advanced Oral Surgery of Tampa
When it comes to maxillofacial surgery, you deserve the most advanced care available. At our practice serving the needs of South Tampa, Land O' Lakes, Valrico, and greater Tampa, FL, that's exactly what you can expect. Our team of oral surgeons and dental professionals proudly treat you like family, making it easier to trust us with the care you're seeking.
Whether your dentist has advised you to find treatment from an oral surgeon, or you have functional or cosmetic issues with your teeth, mouth, or jaw, Dr. Jason Edwards, Dr. Thomas Backeris and Dr. Jason Blundell can meet your needs with patient-centric care in a luxurious setting. Contact us to learn about how we can help.
Advanced Oral Surgery of Tampa is committed to providing you with the best and most personalized care possible. Drs. Jason Edwards, Thomas Backeris, and Jason Blundell perform a wide scope of oral and maxillofacial procedures in our state-of-the-art offices.
Whether you or a family member need wisdom tooth extraction, want to replace missing teeth, or simply need to establish care, we can help.
Advanced Oral Surgery of Tampa serves patients throughout the greater Tampa area from our offices in South Tampa, Valrico, and Land O' Lakes, FL. With sedation dentistry, high-tech tools, and staff dedicated to continuing education, we're a clear choice for your oral surgery office.
Excellent dental care is just a phone call away. When you're ready, our highly-trained team is here to restore your health and rejuvenate your smile.
A Caring Dental Office
Trusted by Hillsborough County and Beyond
So personable.... office is beautiful..... but most importantly, the staff made me feel comfortable in an uncomfortable situation.
View on Google
Staff there is very friendly. I was super nervous about the procedure but they took their time to explain everything and kept checking on me! Def recommend
View on Google
Why Should I
Go to an Oral Surgeon?
Oral surgeons offer a level of care that a regular dentist simply can't match:
Advanced Training
Becoming an oral and maxillofacial surgeon requires additional years of hospital-based training after graduation from dental school. Dr. Edwards, Dr. Backeris and Dr. Blundell have completed this rigorous training, enabling them to manage a wide variety of concerns relating to the mouth, teeth, and jaws. For example, oral surgeons can diagnose and treat facial pain, facial injuries, and fractures.
Specialized Care
General dentists can provide routine dental care, but advanced cases like tooth extraction, implant placement, or treatment of TMJ disorders often require the expertise of a trained oral and maxillofacial surgeon. The technology, anesthesia, and advanced techniques used by our surgeons set us apart from general dentists, and we genuinely care for every one of our patients.
Our Expert Team
Ensures Patient Safety and Comfort
Each member of our expert team is CPR certified and aims to provide the finest care possible at our offices in Land O' Lakes, South Tampa, and Valrico. The friendly surgical coordinators at Advanced Oral Surgery of Tampa are experienced in several areas and certified to assist in the administration of IV sedation and surgery.
Our patient care extends to all parts of your visit. Our informed administrative personnel is incredibly knowledgeable in health and insurance policies in order to help patients take full advantage of their benefits. This allows patients to both receive the care they need and keep out-of-pocket expenses to a minimum.
Meet Our
Board Certified Surgeons
Jason Edwards, DMD
Dr. Edwards is board-certified and highly trained in many forms of oral and maxillofacial surgery. He has over a decade of experience and has been happy to meet the needs of patients in the greater Tampa area since 2011.
Additionally, he is a member of several prestigious organizations, such as the American Association of Oral & Maxillofacial Surgeons.
During his time away from our practice, he enjoys using his talents to serve underprivileged children on surgical missions to Mexico.
Thomas Backeris, DMD
Dr. Backeris is a board-certified oral and maxillofacial surgeon. He earned an undergraduate degree in biomedical engineering from Duke University, finished dental school at the University of Pittsburgh, and completed his residency at Chicago's Loyola University Medical Center. His training includes anesthesia, implants, complex bone grafting, facial trauma and reconstruction, orthogenetic surgery, pathology, and surgical extractions. He is a Diplomate of the American Board of Oral and Maxillofacial Surgeons.
Jason Blundell, DDS
Dr. Jason Blundell served as an active duty Naval Officer from 2008 to 2018. There, he earned his certificate in Oral and Maxillofacial Surgery from Naval Medical Center Portsmouth.
During his time with the Navy, he served his country at stations including Naval Hospital Pensacola and Naval Air Station Pensacola, Camp Lejeune, and the USS Harry S. Truman. Now, he directs this same level of dedication towards his dental patients, who he is proud to care for each and every day at Advanced Oral Surgery.
Professional Affiliations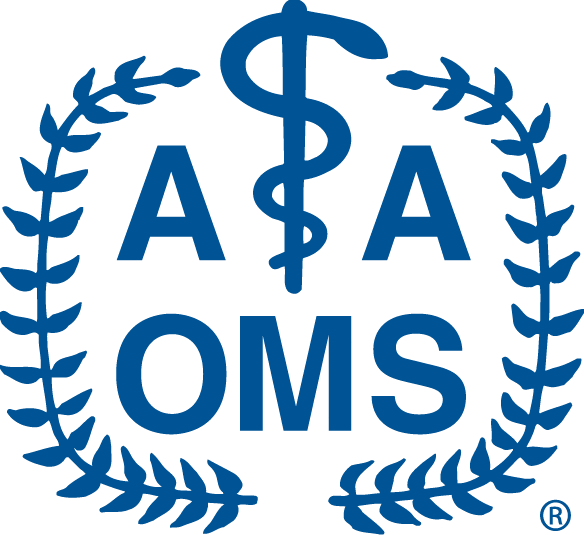 The Personalized Care
You Deserve
Advanced Oral Surgery of Tampa is committed to providing the best care possible. We strive to focus all of our energy on patients' well-being and never rush them into making decisions. Dr. Edwards, Dr. Backeris and Dr. Jason Blundell simply provide the care you need and we will never recommend any more treatment than is absolutely necessary.
We treat our patients like family and take pride in helping them achieve excellent oral health. During an oral surgery consultation, we can answer any questions you may have and provide an estimate for your tailored treatment plan.
To learn more, schedule a consultation at our offices serving the greater Tampa, FL, area by calling:
From Valrico to Land O'Lakes
Florida Patients Are Glad they Chose Us
Dr Jason Edwards and his team was awesome! They are professional, nice and made me feel at ease. I had tooth implant surgery on tooth #12 (which is almost to the front) and they were able to extract my tooth, do some bone grafting and insert the post all in one procedure. This reduced the entire procedure process from being 6 months long to 3 months long. I followed their post surgical care instructions and within 10 days my stitches were removed and I had no infection. Honestly, it went a lot smoother than expected and would highly recommend them.
View on Google
We could not be more pleased with our experience. The entire team listened to my concerns and made immediate arrangements to take care of me.

I found everyone kind and very reassuring.

This procedure was giving me tremendous anxiety but Dr. Tom took time and explained everything and helped me relax.

I highly recommend them!!!!
View on Google
You Don't Have to
Live with Missing Teeth
Missing teeth not only detract from your confidence. Even just a single missing tooth negatively affects your oral and overall health. This common condition can prevent you from eating healthy foods and cause the bone tissue in your jaw to atrophy, resulting in a weaker bite and aged facial features.
Whether you already suffer from missing teeth or need to undergo restorative treatment to preserve your smile, the surgeons at Advanced Oral Surgery of Tampa can meet your needs. To learn more, call:
A Tampa-Area Practice
That Makes You a Part of the Team
Had my first visit today for a wisdom teeth removal consult. From the moment I walked in the staff was very inviting, kind, and welcoming.

I have a lot of anxiety when it comes to dental work and this is the first office where I felt at ease and everything was explained to me thoroughly. They helped me create a plan that works for me financially and and put most of my fears/worries to rest!

Will definitely be returning to them for all of my major dental work!
View on Google
Wow. The personnel is wonderful. Dr Edwards was so professional with explaining everything to my daughter. He gave her choices and wanted to know what her opinion was. He included all of us in the decision making process. We feel so lucky that we found this group. We have not had the work done yet because he asked us to have a look with another dentist to try to save a tooth instead of extracting it. That in itself is comforting that he cares for her well being and best options. We will be back in a few weeks to get the work done and so exited to have found a compassionate team that takes their time with their patients.
View on Google
Biopsy/Pathology
Botox and Filler
Corrective Jaw Surgery
Frenectomy
Gingivectomy
​New Teeth in One Day
Pre-Prosthetic Surgery
Ridge Augmentation
Sinus Lift
Smile Makeover
Surgically Facilitated Orthodontic Treatment
"Thank you for the best experience I've ever had with a dentist!"
How We Put Your Comfort First
Outstanding staff and they made me feel like I was at home. I was so stressed out that I couldn't sleep and they made feel like Family. I will refer anyone and everyone to this practice. Dr Blundell was professional and warming at the same time. He took the time to go over all my problems and what to do to fix them. Not all could be fixed today but I will certainly be back!!! Thank you for the best experience I've ever had with a dentist!!!!
View on Google
Honestly, the best experience I have ever had. The doctor and Mel were the sweetest and made me feel so comfortable. I have never had surgery before and I had to get my impacted wisdom teeth extracted asap. They explained everything to me and even got me in as soon as they opened for a same day consultation and surgery. I am definitely recommending them to everyone I know.
View on Google